$ 99.00 $ 204.00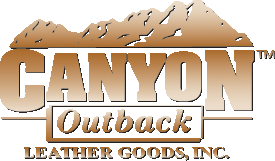 The fold-over snap closure keeps the 35 oz. stainless steel Stanley thermos safely inside. The polydrill lining helps protect the tote from spills or leakage. The shoulder strap adjusts from 15" to 54" for the perfect carrying length or grab the sturdy carrying handle and go!
Dimensions: 6" W x 14" H x 4-1/2" D
Weight: 2.2 lbs.
Color: Brown
Material:  Pull Up Buffalo Hide with 18 oz. Brown Cotton Canvas
Canyon's Voyager line is brown full grain pullup cowhide leather that has been treated with oils, waxes and dyes in such a way that when the leather is pulled or stretched, the finish becomes lighter in the stretched area. This is considered a mark of quality. The black full grain Nappa cowhide has a soft, heavy hand that is associated with high quality. Some of the items are paired with a washed heavy cotton canvas, giving a modern look.