$ 89.00 $ 260.00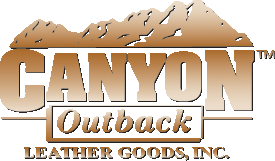 Keep your gun protected from bumps and knocks with the double-sided foam padding. The durable 1200D waterproof material protects against rain and wet conditions. It features a full length quality YKK zipper for ease of use. The case is shaped to fit scoped rifles. It also features a leather loop for hanging storage, soft Realtree Xtra cotton lining, a small zippered outside pocket for small items and two 14" easy carry handles.
Dimensions:49" (w) x 10" (h) x 1 5/8" (d)
Weight: 7.7 lbs.
Color: Black/Realtree Camo
Material: 1200D Water Resistant Black Polyester, 10 oz. Realtree Xtra Camo Cotton Duck, Full Grain Cowhide
Urban Edge by Canyon Outback is their newest addition and is a very trendy, stylish look. It's ready for any adventure or works great in the office too. This line combines a variety of materials with genuine leather and/or vegan leather, with functionality and quality. These products will stand up to the great craftsmanship and superior quality of the traditional Canyon Outback leather items. There are four collections within the Urban Edge line: The Sophmore Collection, the Sydney Collection, the Realtree Camo Xtra Collection and finally the Metropolitan Collection.