$ 129.00 $ 200.99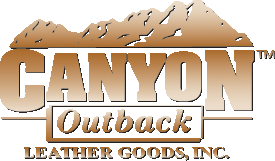 Urban Edge Metropolitan Collection Sawyer Wool Duffel
The large main zippered compartment has plenty of room for your important essentials. Two small zippered pockets will hold your small personal items. The hard bottom helps the bag keep its shape and the four bottom feet protect it from getting dirty. The shoulder strap extends to 56" for the perfect fit or it can be removed and carried with the two 18" handles.
Dimensions: 21" W x 14" H x 8" D
Weight:  4.2 lbs.
Color: Charcoal Grey
Material: Wool/Polyester Blend, Genuine Leather
Urban Edge by Canyon Outback is their newest addition and is a very trendy, stylish look. It's ready for any adventure or works great in the office too. This line combines a variety of materials with genuine leather and/or vegan leather, with functionality and quality. These products will stand up to the great craftsmanship and superior quality of the traditional Canyon Outback leather items. There are four collections within the Urban Edge line: The Sophmore Collection, the Sydney Collection, the Realtree Camo Xtra Collection and finally the Metropolitan Collection.