$ 18.00 $ 90.00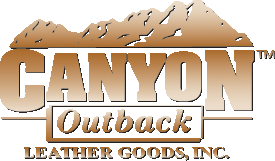 Wilson Canyon Leather Money Clip
Combine streamlined simplicity with everyday elegance and create a promotional gift that's sure to please with the Wilson Canyon Money Clip. This compact clip is made using full grain buffalo hide. It's small and compact enough to slip easily into pockets while providing a strong, secure hold with a magnetic grip.
Part of our Colorado Sunset line, this money clip is is made with our buffalo skin leather and is Small and compact to fit into a pocket comfortably, yet is held securely with a strong magnet.
Dimensions: 2 7/8" (w) x 1 7/8" (h) x 3/8" (d)
Weight: 0.15 lbs.
Color: Distressed Buffalo Hide Tan, Distressed Buffalo Hide Brown
Material: Full Grain Buffalo Hide
Canyon's distressed water buffalo skins are snuffed, full grain leather. The snuffed finish is produced by lightly buffing the leather with emery-covered rollers. This process results in a softer skin with a wonderful grain and feel. The beauty of the Colorado Sunset Line comes from our natural manufacturing process that leaves all scars and blemishes untouched. Items in this line are available in tan and brown.