$ 34.00 $ 110.00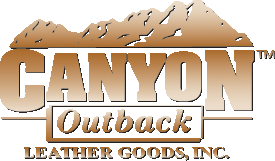 Crazy Long Horse Leather Long Wallet
Carry around your essential items in style with our Crazy Horse long wallet. Measuring 7" x 3-1/2" x 3/8" and made of full-grain buffalo hide, this practical item has plenty of storage space for your cash, cards and IDs while being compact enough to fit inside your suit pocket, handbag or briefcase. It features radio frequency security (RFID) blocking to protect you from electronic pick-pocketing. Features include ID window, numerous slots for credit cards, and interior pocket for cash/ receipts. Perfect size to fit in suit pocket, handbag or briefcase.
Dimensions: 7" (w) x 3 1/2" (h) x 3/8" (d)
Weight: 0.1 lbs.
Color: Distressed Buffalo Hide Tan, Distressed Buffalo Hide Brown
Material: Full Grain Buffalo Hide
Canyon's distressed water buffalo skins are snuffed, full grain leather. The snuffed finish is produced by lightly buffing the leather with emery-covered rollers. This process results in a softer skin with a wonderful grain and feel. The beauty of the Colorado Sunset Line comes from our natural manufacturing process that leaves all scars and blemishes untouched. Items in this line are available in tan and brown.