$ 151.00 $ 200.99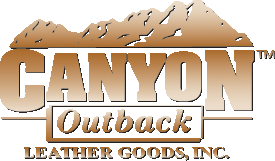 Simple soft-sided casual brief with top load main compartment and two easy-access full-length exterior pockets. It includes an interior nylon organizer and has protective 420D/PVC backed lining. The shoulder strap can be detached and the bag carried with the two carry handles. Or the shoulder strap adjusts from 36" to 54" for the perfect length. The laptop sleeve measures 12" (w) x 9" (h) x 1-1/2" (d) and fits most 15.7" laptops.
The Buffalo Valley Briefcase is part of the Colorado Sunset line, which is made with 100% full grain buffalo hide and features a top-load main zippered compartment and two open exterior pockets make for easy access on this slim and stylish briefcase. The interior is fully lined for added protection against spills and tears.
Simple, soft-sided casual brief
Top load main compartment
Two easy-access, full-length exterior pockets
Interior nylon organizer
Ergonomic comfort shoulder strap
420D/PVC backed lining
Matching luggage tag
Dimensions:15-1/2" (w) x 11" (h) x 4" (d)
Laptop Sleeve: 13" (w) x 9" (h) x 1 1/2" (d) fits MOST 15.7" laptops
Weight: 4.85 lbs.
Color: Distressed Buffalo Hide Tan, Distressed Buffalo Hide Brown
Material: Full Grain Buffalo Hide
Canyon's distressed water buffalo skins are snuffed, full grain leather. The snuffed finish is produced by lightly buffing the leather with emery-covered rollers. This process results in a softer skin with a wonderful grain and feel. The beauty of the Colorado Sunset Line comes from our natural manufacturing process that leaves all scars and blemishes untouched. Items in this line are available in tan and brown.