$ 61.00 $ 120.00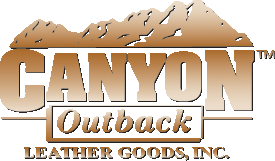 Make the most out of your hunting trip with this Black Hills shell bag! This bag comes with a heavy-duty belt that adjusts from 32" to 60" for the perfect fit for every recipient. Additionally, this bag has two pockets for live and spend shells and makes the perfect choice for holding your shotgun ammo.
Our Black Hills Shell Bag is part of the Colorado Sunset Line which is 100% full grain buffalo hide. This Shell bag works great for all of your shooting needs.. 
Made from 100% Buffalo hide
Comes with a heavy duty adjustable belt for that perfect fit
2 pockets for live and spent shells
Dimensions:53" (w) x 8 1/2 " (h) x 2" (d)
Weight: 1.5 lbs.
Color: Distressed Buffalo Hide Tan, Distressed Buffalo Hide Brown
Material: Full Grain Buffalo Hide
Canyon's distressed water buffalo skins are snuffed, full grain leather. The snuffed finish is produced by lightly buffing the leather with emery-covered rollers. This process results in a softer skin with a wonderful grain and feel. The beauty of the Colorado Sunset Line comes from our natural manufacturing process that leaves all scars and blemishes untouched. Items in this line are available in tan and brown.