$ 191.00 $ 460.00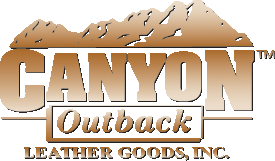 Protect your gun with the 100% foam padding and soft fleece lined interior. The case is easy to carry with the 10" carrying handle. The case has one large #8 YKK zippered compartment with a small exterior pocket.
Our Antelope Canyon Shotgun Rifle Case is part of the Colorado Sunset Line which is 100% full grain buffalo hide. This 100% foam padded shotgun case features a soft fellce lining, an exterior zip pocket, and a large #8 size main zipper.  
100% foam padded
Soft fleece lining
Easy carry handle
Large #8 size main zipper
Exterior zip pocket
Dimensions: 51" long x 2" wide x 8.5" high
Weight: 9 lbs.
Color: Distressed Buffalo Hide Tan, Distressed Buffalo Hide Brown
Material: Full Grain Buffalo Hide
Canyon's distressed water buffalo skins are snuffed, full grain leather. The snuffed finish is produced by lightly buffing the leather with emery-covered rollers. This process results in a softer skin with a wonderful grain and feel. The beauty of the Colorado Sunset Line comes from our natural manufacturing process that leaves all scars and blemishes untouched. Items in this line are available in tan and brown.