$ 264.50 $ 313.49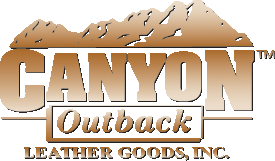 You will turn some heads with this classic all leather bomber with leather cuffs and waistband. It includes satin quilted lining, two interior pockets and a full one-piece back panel. Quality YKK zippers are used. Tall sizes are available.
This classic bomber jacket is part of Our Canyon Classic line made from our medium grade butter-buffed vegetable tanned full grain cowhide. It features soft satin quilted lining with leather cuffs and waistband and YKK antique zippers.
Jacket available in Black only.
Leather cuffs and waistband
Satin quilted lining
Two interior pockets / cell phone
Hidden interior zippered pockets for ease of enhancement
Full, one-piece back panel
Sizes: S-5X, XLT-4XLT
Weight: 4.5 lbs.
Color: Black
Material: Full Grain Cowhide
Canyon's exclusive drum dyed, buffed full grain cowhide is without a doubt the best feeling leather in our industry. This very popular line is available in black. These are classic leather products that will be used for many years.